In 2005 I left my construction job of 18 years and rode a wave that allowed me to paint full time.
For me the pieces represent a social commentary on our insta-perfect, enhanced and photo edited/filtered world. To the plain eye they are pretty pieces, but when you look deeper, the shaded elements represent darker episodes in my life and everyone's lives (anger, resentment, hopelessness, periods of indifference). But to the outside they are photo edited and enhanced or disguised by the brightness and colour of the piece. Where you are drawn to depends on how deep you are willing to go into the work. LONDON – JULY / AUGUST 2022
The ARX redefines the gallery experience, with its whole-home luxury concept which brings together the worlds of art, design, craftsmanship and cutting-edge technology...
within a visionary 15,000sq ft space located in the heart of London's Knightsbridge. Set over four expansive floors, the gallery plays host to a diverse international programme of dynamic, multi-sensory solo and collaborative exhibitions from up-and-coming and highly-acclaimed contemporary artists.
Passionate about nurturing a ground-breaking and ever-expanding creative community, The ARX stays true to its name, which is derived from the Latin for 'citadel' and alludes to the idea of a 'little city'. With this concept at its core, the gallery is bridging the gap between the physical and digital creative realms; cultivating an unprecedented immersive and interactive experience for collectors, artists, and art enthusiasts.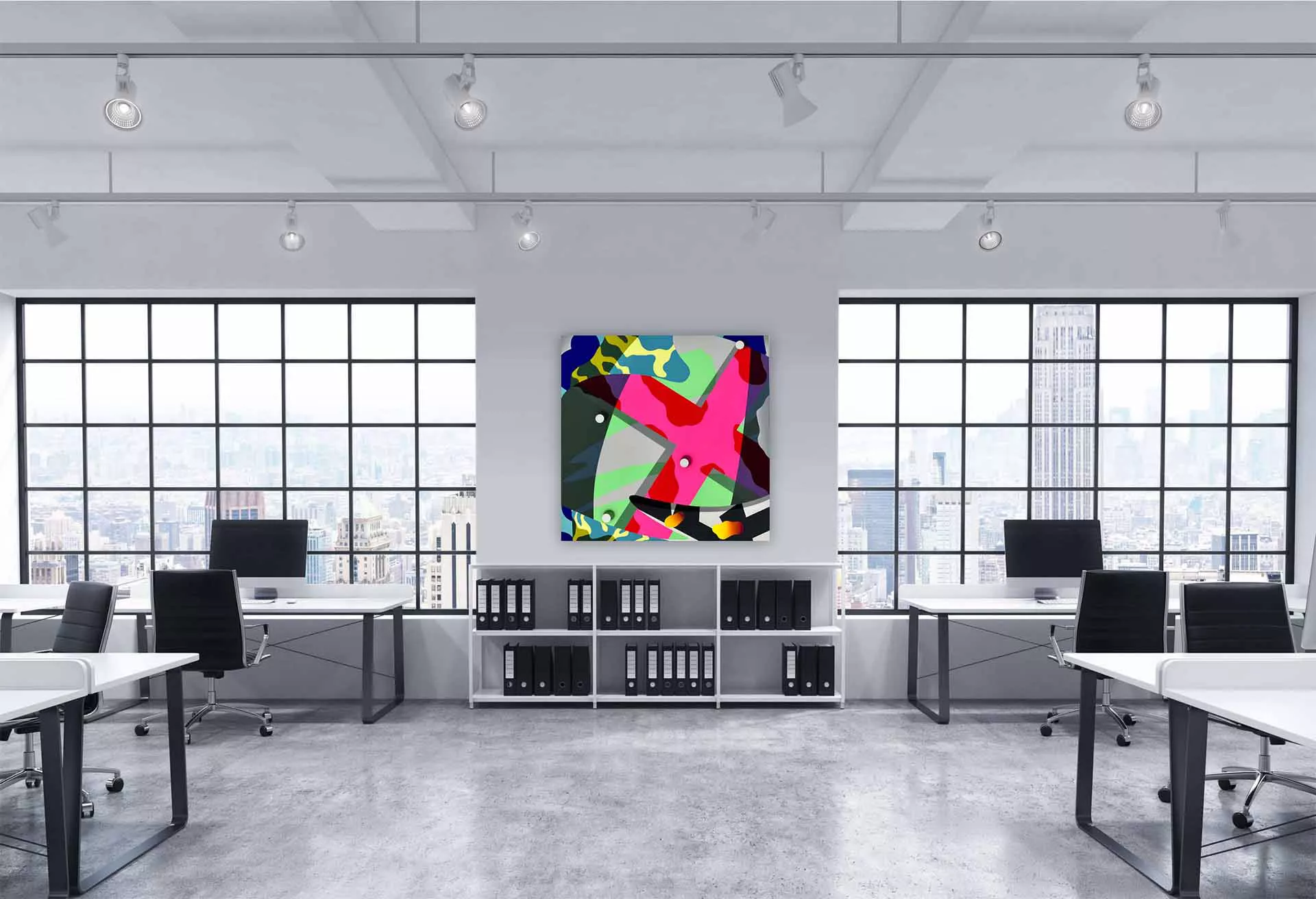 Louis-Seize's artwork including large scale commissions are held in private and corporate collections in the UK, the US, Canada, Asia and Europe.